IF YOU'VE EVER PURCHASED FROM AMAZON YOU MIGHT HAVE SEEN SOME OF AMAZON'S HIGHLY EFFECTIVE EMAIL STRATEGIES THAT YOU MAY WANT TO IMPLEMENT INTO YOUR OWN STORE WITH.
Today I am going to share with you how my agency has been implementing the similar upselling email strategies that amazon uses to acquire more sales from their customers. Let's Begin.
1: Post Purchase Emails Containing Personalized Upsell/Cross Selling Recommendations
It is a long title, but we can break it down.
A post purchase email is any email that is sent after a purchase has been made. There are a few types of post purchase emails out there. Amazon uses upsell and cross selling recommendations as seen below.
2: The "Peer Pressure" Upsell Strategy
This single line of copy is super effective by addressing social proof of other items that have captured the interest of other people like you.
Since you've recently placed an order with us, would you also take interest in these other interesting items?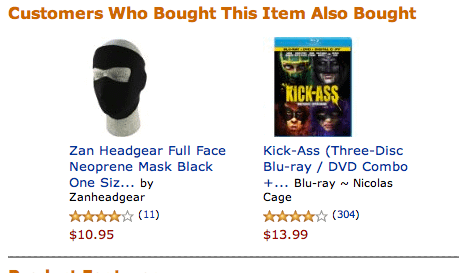 3: The Browse Abandonment "Window Shopper" Cross Sell Email
So if you found something but didn't go through with the purchase. Amazon will retarget you as someone who may potentially be interested in something similar.
They will attempt to show you something else you might be interested in and will keep their fingers crossed hoping that you will make that next purchase.
And it often works.
4: The Best Sellers Of The Week Email
The keyword 'best sellers' within the email copy is an instant boost of social proof. As the saying goes "They don't know they want it, until they know others want it as well"
Our Approach And Implementation For Our Clients:
Taking inspiration from Amazon, we picked out 3 of our clients with different product price ranges to test this upsell strategy.
The Segmentation That We Sent To:
We sent an upsell sequence to those who purchased certain products in a certain period of time, letting them know different products that we offer.
The Segment Definition That We Did:
Those who placed an order > Extra filter (Top 1 best seller)
And Place order 'Zero Time' > Extra filter (Other Collections)
Email Template Structure Example:
We didn't offer any discounts, we just recommended products and crafted short and concise copy to compel them to make a purchase.
Feel free to swipe the email template below to test if it works for you
Why does it work?
You see, your customers don't always know what you have until they've seen it.
Once you show them what else you have to offer and any other relevant recommendations they will have a better idea of what they would like to purchase.
Take a look below to see how our best sellers of the week emails have performed from three of our clients with different range of products pricing (low ticket to mid ticket pricing).
The metrics from left to right are open rates, click rates, and revenue.
Our recommendations for you:
Do not overuse this strategy. A healthy balance of showing and telling will help you make the most out of all your emails.
Take inspiration from this simple Best Sellers template and incorporate it into your browse abandonment and post purchase flows as well.
Get excited about using this. Good luck.
Results Of Amazon 'Best Sellers' Email Strategy For Clients