Talk To Us About Your Marketing Goals
Sometimes one size doesn't fit all. Let us know what your needs are when you schedule a call with us below.
Free Consultation
We would like to hear from you, to learn more about your business and to discuss how we can take your backend marketing to the next level.
Connect With Our Team
Learn more about who we are and what your business can do with a full service team to back you up.
Satisfaction Guarantee
Rest assured that the least you will get from chatting with us is more clarity moving forward with email marketing after your consultation.
Will email marketing work if I am not running any paid ads?
The number one rule is the back end will not work without the front end. Unless your SEO alone is making you at least $150k/month, Email Marketing should not be a priority over paid ads at this stage.
Can I get 30% of Revenue from Email in as little as 1 month?
It is possible to reach 30% Revenue from Email after only one month of hiring our agency.
However this is highly subjective due to many external factors:
SEO, paid ads, quality of website visitors, product/service, unique selling proposition and offers, politics, time of the year, audience behavior, email list size, all contribute to your success with email marketing.
I have a very unique niche and business model, will your strategies work with my brand?
While email marketing can work for all eCommerce businesses. our strategies may differ depending on your business model and niche. Email is a great tool to build brand awareness, extend customer LTV and to build trust.
Generally speaking, any business needs one or more of these things to thrive. Chances are if you have a business, you can benefit from email marketing one way or another.
Book a call with us to find out what an effective email marketing strategy can look like for your business today.
If I have a little to no existing email list, can I still partner with your agency?
Yes, our agency works with businesses that want to build their email list from scratch, if and when your store's SEO, and paid ads are fully optimized and functional to scale your Email Marketing effectively while offering you your return on investment.
Will your email marketing strategies apply if I am using another ESP like MailChimp or Omnisend?
While we firmly believe that Klaviyo is the most powerful ESP for eCommerce businesses at this time, we are open to assisting your migration into Klaviyo from any ESP.
Book a call with us for us to discover your needs for email marketing with ESPs outside of Klaviyo.
Do you work with brands outside of the USA?
Yes, we work with many eCommerce businesses around the world with marketplaces that do not include the USA.
We also have team members from around the globe, and we are eager to help you reach your business goals.
This is why we do what we do
Issac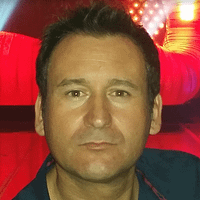 After two months of working with KC, It has been a clumsy thing not to do before. Putting all the investment in one channel is not a good strategy, and if there is instability, as there has been in the last few Months. If you are considering starting or expanding your email marketing investment, I will only say that Michael and KC Chow have saved the fourth Quarter. This is one of those rare occasions when you know that team working for your business knows what they are doing and has done it many times successfully. Now I know that it is not easy to perform on a client list that has never received an email from us, but that have it and with very high-quality standards. If you are thinking of adding or improving your Email Marketing strategy, you don't have much to consider. KC is the way to go.
Antonio
Had such a blast connecting with KC Chow over Zoom, the is a ninja with email marketing. You never know how much money you are leaving on the table until you put your customers in an email sequence! Crushing it Man! Thanks for the Value
Luke
Last 30 days email revenue is at 27% that's awesome! I think it was at 12 or 14 before KC Chow Started.
Deven
I've followed KC Chow for a while now, is I know he knows his stuff – but recently I asked him to take a look at my email startup. Keep in mind, I'm not an email beginner and we're already getting 34% of our revenue from email so I asked him how we could get from where we are now to above 40% or more based on what he saw in our account. KC's analysis and detailed breakdown was incredible. He's thinking on a level that I just don't see from other "email experts" out there. If you're already getting 6-7 figures from email, you should talk to KC. If you're not, you DEFINITELY, need what KC is offering.
Justin
Yo! Massive Shoutout to KC Chow for his email marketing services! Was hesitant ant first buy MY OH MY! The true value bomb in the email world! Sad to see I was missing out on sales but he taught/and implemented their exact strategies to me which is a bonus! Highly Recommend! Biggest Tip I learned life to diversify and it's better to hire services on who know their s#1& very well hands down! Can't stress this enough!
Steve
I just wanted to drop a huge THANK YOU! To KC on here. WE hired him to come fix up our back-end emailing. KC was incredibly easy to work with. We received almost a 50% increase in response to our abandonment and wingback emails. While he was working he noticed some deliverability issues we had and helped get those straightened out! Cheers to you mate!
LETS CHAT
What are your marketing goals?
Fill out our TypeForm for us to learn more about your needs.